Hey, peeps. Please welcome back to Friend Friday my guest blogger and fellow Carina Press writer, Jenny Schwartz, author of the thought-provoking, fantasy romance "Out of the Bottle" series, Price of Freedom, Angel Thief, and Jenny's newest release, Three Wishes.
I love her wit and her inspiring ideas!
***
Thanks, Taryn, for letting me visit again, especially since last time I couldn't stop talking about disasters. This time I've taken inspiration from Agatha Christie and will behave myself.
So how has the great Agatha inspired me? It's her Middle Eastern adventures. This is where she wrote "Murder on the Orient Express".
The Hotel Baron by Mappo via Wikimedia Commons
It seemed such an appropriate and romantic place to write that it started me thinking -- if I could write anywhere in the world, where would I choose?
I'd definitely want to spend some time note-taking in the British Museum's famous Reading Room.
British Museum Reading Room By Eneas via Wikimedia Commons
But for serious writing I'd love an undisturbed, solitary nook and I'm thinking ... houseboat. I've never actually tried writing on one, but a girl can dream!
If you could write anywhere in the world, where would you choose?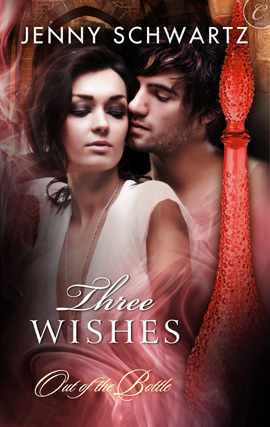 She is the Bringer of Death
Cali, a djinni, has sworn to twist the wishes of humans so they die by their own greed and evil. Her latest master is arms dealer David Saqr, a man Cali believes deserves the fate she has in store for him. But this time she finds herself up against Andrew, David's guardian angel.
He is a Protector of Life
Andrew believes David can yet find redemption. He fights Cali for the man's life, even as he tries to persuade her to give in to the sizzling attraction between them. He shows Cali another side of David, and invites her to trust again, to hope. But centuries of being enslaved have hardened Cali's heart--it's going to take all of Andrew's love to convince her to open it and let him in.
http://bit.ly/Wishes3
You can find Jenny at her website,
http://www.authorjennyschwartz.com/
on Twitter,
http://twitter.com/#!/Jenny_Schwartz
Facebook,
http://www.facebook.com/JennySchwartz.author
and indulging her love of pretty pictures on Tumblr,
http://jennyschwartz.tumblr.com/